"Energy Healing Home Study Courses - Online"
Study Energy Healing at home in your own time and at your own pace.
What a pleasure, no one to rush you, no one to push you, take your time... Do as much as you want, as and when you want with no pressure on you. Amazing!
"Easy ... Simple ... Affordable"
There you have it!
Easy... Download your chosen course instantly onto your computer to use immediately. What could be easier than that?
Simple... That is exactly what I have done for you! I have simplified the learning process so that you will easily and quickly learn to become a healer.
Affordable... I have kept the price down so that you can save money as you learn and with every course you purchase you will save yourself a further 10% on your next course.
I've made it easy and affordable for you, my future student, to purchase and download all home study courses via the Internet putting you in a position to start immediately, without leaving your chair... you don't have to wait days or weeks for delivery and you save loads on delivery charges as well as getting special, unique discounts on future studies.
At the HJE School of Energy Healing my Mission is to ensure your personal growth by providing you with: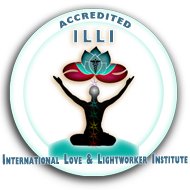 Self Empowerment, Personal Development and Metaphysical eBooks
Informative, comprehensive, insightful, easy to follow Healing Courses
A HOME STUDY Curriculum enabling you to study at home at your own convenience
To learn at your own pace
To learn in your own time
Professional certification by HJE and accredited by ILLI.
"First Class Education Especially for You!"
HJE School has produced 1st class downloadable Energy Healing Home Study Courses of the highest standard, online, uniting the principles of body, heart, mind and spirit in our curriculum making it quick and easy for YOU to LEARN HOW TO HEAL YOURSELF and OTHERS ... simply, affordably and effectively!!
The courses are created to enable you, whether you are a beginner (see option 1) or an experienced energy healer (see option 2) to have access to training that would ensure your most excellent standard.
You have a magnificent self-healing body - you have it all. Your body knows how to heal itself - it is trying to do so now. Give your body the proper care it needs - allow your body to completely heal itself, and it will.

~David Klein, Ph.D.~
About the Home Study Courses
All the energy healing courses available are:
self-paced,
identified by topic,
easy to follow,
certificated,
include 100% Backup and Support for Life.
All course modules and manuals:
are clearly explained,
highly professional,
downloadable in PDF format,
and fully illustrated in color.
You do not have to be online to do the course, download it & you can stay offline and complete the energy healing course in your own time.
Each module has space to make your own personal notes for future reference.
A tutor will be available via Email to answer any questions you may have with no limitations as to how often or when.
Get a further 10% off on all your future studies.
Upon successful completion (no time limit) of any Energy Healing Home Study Course, you will receive a beautiful full color Certificate (in PDF format), suitable for framing.
What others had to say...
Hello Elmarie, I have to say, I absolutely love your courses, ohhhh my goodness, one can say I am addicted, they are wonderful, easy to understand, well for me anyway. Ok so I need some advise, I want to take a crystal course, after I hand in my assignment for Own your Health, which will be very soon. Love and Light - Sylvia, Australia
How Well Do You Know Your Body ENERGETICALLY?
Knowledge is of two kinds: we know a subject ourselves, or we know where we can find information upon it. ~Samuel Johnson~
Your body has been designed such that when you cooperate and work with Nature...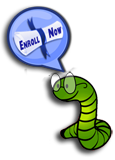 AND ... you set in place the conditions for healing and rejuvenation...
Your body WILL begin to heal spontaneously and in time it will do so completely.
"Your body is designed to HEAL ITSELF"
By taking these courses you will learn how to REMOVE OBSTACLES from the body and from the mind so that you can live the life you deserve!
Your "Like" & "Vote" would really be appreciated.
Join the HJE Healing Community!
This website is for you and others like you who have a desire to be a part of the natural way to heal.
I am sure you too have found a lot of valuable insights into energy healing and by sharing our knowledge we get to help one another.
This web site is a collation of my knowledge spread over more than 400 pages but I know that there is a lot more information and success stories out there and I would just love to hear about them.
I'd love to receive any articles, photos, stories, reviews, or other content you'd like to share.
Share Your Energy Healing Experience by submitting it right here on this site, then site visitors can read, rate, and comment about it. See an example of how this works with an interesting story of what happend to me about perfection.

You can also share or comment on any page of this website, just see the "Share this page" and "Leave a Comment" options at the very bottom!
Please join me as we develop and grow this fun Healing Community.

There's also an active group of fans on my Healing Journeys Energy Facebook Page so come join the conversation, we'd love to have you with us!

I recently started a Pinterest page with tons of boards to follow!

Of course I am available on Twitter and would love to see your tweets!
Home
> Energy Healing Home Study Courses