Qualify in Crystal Healing Today for Under $35
Have you been looking for a professional and easy way to learn about Crystal Healing to heal yourself and others?
In "The Power of Quartz - A Course in Crystal Healing" you will get in-depth knowledge on this ancient healing method, in which you use crystals on an energetic level as healing tools to assist in preventing or remedying physical illnesses and symptoms to restore balance and harmony on all levels of your being - physical, mental, emotional and spiritual.
Stop the suffering...
At times we all suffer some degree of ill health, dis-ease, emotional and mental discomfort such as emptiness, unhappiness or a lack of enthusiasm which is often the result of blocked energy in your body.
These little messages are your "attention getters" telling you to work on, heal and support yourself.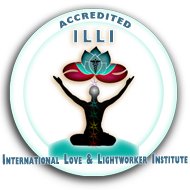 Listen...
Listen to these messages... give yourself the necessary healing and support to get your energy back in balance.
After doing this accredited home study course, with your new found knowledge of crystal healing you will:
be able to assist in relieving states of anxiety,
mental discomfort,
both acute and chronic conditions as
well as facilitating pre-operative care and post-operative healing for yourself and others.
Healing with crystals allows you to heal from the core of your being, at a very deep level so that health and well-being can expand outwards to all areas of the mind, emotions, body and ultimately life.
The Power of Quartz - Crystal Healing Course
In this comprehensive and profesionally presented home study course you will learn that your focus and intention coupled with crystals can be very powerful healing tools and are valuable aids in helping you and others to cope with daily life.
They can give you support in times of fear, lack of confidence, anxiety, trauma, and other distressing situations.
Complete this course and you will...
Start a wonderful and exciting career helping people to improve their lives in the field that you love.
Earn and improve that income you want.
Work your own hours.
Work from your own home.
Work anywhere and anytime you want.
Incorporate the power of Crystal Healing into your current holistic healing practice.
Be certificated by HJE and accredited by ILLI that say you are a qualified professional.
What others had to say...
It was a wonderful learning experience for the course "THE POWER OF QUARTZ - A COURSE IN CRYSTALS". THANK YOU SOO MUCH I will defiantly be doing more in a couple of weeks. Love and Light - Paula, United States
I have begun the Power of Quartz Course in Crystal Healing. It is fantastic and am getting to know so much more about the Rock People and their power of healing! - Christopher, United Kingdom
Thank you for this wonderful opportunity! It was a great course! - Brook, United States
Thank you for this wonderful course, I have loved expanding on what I have previously learnt. Please find attached my summations looking forward to your feedback. - Kind Regards, Karen Grahame
Qualify as a Crystal Energy Healer and help yourself and others.
As a Crystal Healer you will be able to give clients a relaxing and personal healing experience, away from their usual life.
Give your clients the experience of exceptionally deep relaxation releasing and relieving stress while boosting their immune system helping their bodies to function more efficiently.
The time is now, become who you were always meant to be!
Complete this home study Crystal Healing Course as many others have already done, and you will also have powerful healing knowledge and you will be the master of the fine art of Crystal Healing.
As you invest in this course you will have:
The personal attention of Elmarie, the course creator - Priceless!!
All the tools you need to qualify as a crystal energy healer.
Certification
How crystals are formed, where they come from and the myths and legends surrounding them
Atlantis and the effect crystals played on it
Advanced knowledge in crystal purchasing
Advanced knowledge of crystal care
The knowledge of Body Wisdom
Understanding of the Aura and Chakra
The charging and dedicating of healing crystals
How to create and use crystal layouts
Self Healing
The AO Techniques
The techniques as practiced by Marcel Vogel
What and where are the Nadis and how to incorporate them into your healing system
Four Major Healing Powers of the Mind
Finding your Power Hand
Finding your Energy Dominant Hand
No time limitation for completion...

for under $35.
A personal message from Elmarie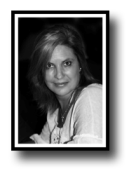 I so look forward to having you join me as I personally guide you on your journey.

Do you have any idea just how many crystals fall into the quartz family...no?

You will after you complete this crystal healing home study course from the HJE School of Energy Healing.

Actually to be more accurate not only will you be aware of all the different crystals that fall into the quartz family but you will know how to care for them and be qualified to use them for yourself and others.

The course has been designed to build up your knowledge surely and confidently. Ask me your Tutor as many questions as you like, because we want you to understand, enjoy, and benefit from the course.

Crystals are "Messengers of Light and Love", the astonishingly beautiful "Rock People" of the Mineral Kingdom bring light into the darkness.



I look forward to your success so that on your graduation of this crystal healing course I will be able to hand over your certificate from HJE School of Energy Healing.

CURRICULUM - The Power of Quartz Crystal Healing Course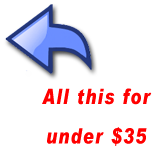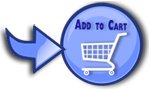 Section I

Clear Quartz History
Myths and Legends
Quartz Today
Quartz in Technology

Section II

Crystals in Atlantis and Lemuria
Atlantis - Edgar Cayce
Life on Atlantis - Channeled by Ingrid Bennett
Lemuria - This session by Germane appeared in the September 1993 issue of the Sedona Journal of Emergence.

Section III

Crystals and the Planet
Origin of Quartz Crystal
How is Quartz formed?

Section IV

Quartz Structure
Crystal Types, Formations and Configurations
Quartz Configurations

Section V

Crystal Care
Cleansing and Clearing Quartz Crystals
Marcel Vogel Cleansing Method
Crystal Attunement / Intunement

Section VI

Dedicating and Charging Quartz Crystals
Diagram - Quartz Cluster Charging Grid
Marcel Vogel Charging Method
The Four Elements
Diagram - Charging Grid using Elements
Charging with Satin Spar Selenite
Diagram - Selenite Charging Grid

Section VII

Programming, Activating and Storing Quartz
Activating your Crystal
Formulating a Program
Instilling the Program
Marcel Vogel Programming Method

Section VIII

Healing
What is Vibrational Healing
The Ego and Its Place - By Matisha
The Healing / Curing Dichotomy
Four Major Healing Powers of the Mind
Finding your Power Hand
Finding your Energy Dominant Hand

Section IX

Understanding the Language of the Body
Body Wisdom
Understanding the Body's Language
Causative Issues Linked with Body Parts
The Aura - Layers of the Aura
The Subtle Body and Chakras
Root Chakra, Sacral Chakra, Solar Plexus Chakra, Heart Chakra, Throat Chakra, Third Eye Chakra, Crown Chakra
Meridians - Life Force Energy Highway
Functions and Dysfunctions of Meridians
Acupressure Points
Nadis

Section X

Techniques, Lay-outs and Methods
Self Healing
Marcel Vogel Self Healing
Other Self Healing Methods
Healing Techniques
Aura Cleansing and Chakra Balancing
AO Circuit Technique
The AO Huna Tradition
Clearing Stagnant Energy
Crystals - Quick Cleansing Method
Seated Treatment
Chakra Balancing - Thumb Technique
Balancing Left and Right Brain Hemispheres
Running Energy
Also you will get 6 must have works for your healing library.
Yes... you read that right 6 books absolutely FREE for you to download.
These books are:
Crystal Skull E-Book

Explore the fascinating world of Crystal Skulls and maybe even become a caretaker of one yourself.

Crystal Grid Book

Another inspired work by Elmarie, how to create and use crystal grids, a must have.

The Story of Atlantis & The Lost Lemuria

Get an understanding of the "Fith or Aryan Race" as well as that of the "Manus", exciting stuff!

Healing Gemstones & Crystals

Another of Elmarie's books detailing many different crystals with their uses in healing, a must have reference for any healer.

The Magic Story

Do you know how the magic was found? You will after you read this.

Enroll Today!

Magic – Inspirational Stories for the Soul

A compilation by Elmarie proving that Magic really exists, all you have to do is know where to look.

Receive a

10% discount

on all other products!
Complete this course with me, get your certification, and I guarantee that you will be able to hold your head up high in the world of crystal healing.
Your "Like" & "Vote" would really be appreciated.
Join the HJE Healing Community!
This website is for you and others like you who have a desire to be a part of the natural way to heal.
I am sure you too have found a lot of valuable insights into energy healing and by sharing our knowledge we get to help one another.
This web site is a collation of my knowledge spread over more than 400 pages but I know that there is a lot more information and success stories out there and I would just love to hear about them.
I'd love to receive any articles, photos, stories, reviews, or other content you'd like to share.
Share Your Energy Healing Experience by submitting it right here on this site, then site visitors can read, rate, and comment about it. See an example of how this works with an interesting story of what happend to me about perfection.

You can also share or comment on any page of this website, just see the "Share this page" and "Leave a Comment" options at the very bottom!
Please join me as we develop and grow this fun Healing Community.

There's also an active group of fans on my Healing Journeys Energy Facebook Page so come join the conversation, we'd love to have you with us!

I recently started a Pinterest page with tons of boards to follow!

Of course I am available on Twitter and would love to see your tweets!