Learn the Diversity & Power of Color Healing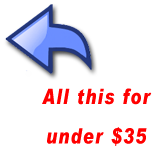 Incredible as it might seem... Color Healing plays an important role in getting and staying healthy...
In "The Color Course - The Diversity of Color Healing" you will learn that just as our bodies need food and water to survive it also needs color or light to balance and energize because color is light and light is an essential nutrient to all life.
The NEED for Color in your life...
You and I have a tendency to mostly think of color as a purely physical phenomenon that we experience with our sense of sight alone.
However as a form of energy; it is extremely powerful, diverse and active on all levels of your being - mental, emotional, physical and spiritual.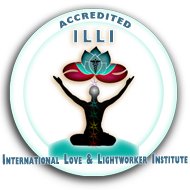 Here's an Interesting Fact for you...
Those with impaired vision are equally receptive to these energies, and in many cases much more so because of their enhanced sensitivity to non-visual stimuli.
This color healing course is chock-full of fabulous ways to enhance your mood, your health, your environment and life with color.
You will also be certificated by HJE and accredited by ILLI.
The Color Course - The Diversity of Color Healing
This captivating color healing home study course will teach you everything you have always wanted to know about color. It is well laid out, splendid and extensive covering the healing energies and attributes of color.
Nearly 200 pages of "pure gold" without the hype.
As most healing modalities work with color vibration to one degree or another, this is definite have to have for both the experienced healer as well as the beginner.
What others had to say...
My name is Dru Ann Welch and I have just completed the course on Colour Healing. I loved it! This course is chock full of fabulous information that I will be able to use to really grow my healing practice. I have been using color in my healing practice for about 8 years and had never been able to find a certification course that fit me until now. Thank you so very much! Excellent course!!!! Excited to receive my certification - Dru Ann Welch
Thank you for the "oh so welcome escape" into the world of color. What a fantastic journey! I absolutely LOVE your courses... Angel Healing is definitely next! Thank you for my beautiful certificate. - Maria, United States
I enjoyed the information you provide very much. Thank you for an eye opening experience. - Donald, United Kingdom
I love how the Color Course is exactly what I have been looking for. All the information in one place, very interesting and captivating. Namaste' - Elreen, Canada
Thank you so much for this wonderful course! I learned so much and look forward to adding this valuable information to my practice. Love and Light, Dvora Roenburg - Otawa
Learn about the importance of color and experience the joy of color in your life.
In this Color Healing course you will learn about:
The Chemistry of Color
Primary Colors
Secondary Colors
Tertiary Colors
Complementary Colors
The effects of color in Physiology
The effects of color on our Psychology
Understanding yourself with color
Color and your Aura, Chakras and Senses
Various Energy Healing strategies with color
Color and your Clothes and much much more...

for under $35.
Join the hundreds that have completed this home study Color Energy Healing Course and you will, as they have, improve your understanding of the importance of color in life to enhance your well-being!
A personal message from Elmarie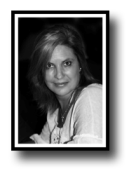 I so look forward to having you join me as I personally guide you on your colorful journey.

I know you to will be captivated as I introduce you to "Color"... you will be inspired to bring light frequency and energy into your life.

The course has been designed to build up your knowledge surely and confidently. Ask me your Tutor as many questions as you like, because we want you to understand, enjoy, and benefit from the course.



I look forward to your success so that on your graduation of this color healing course I will be able to hand over your certificate from HJE School of Energy Healing.

CURRICULUM - Color Course - Healing with Color
This comprehensive course covers topics such as: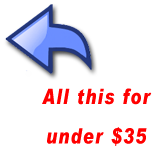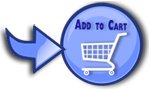 The History of Color
What is Color?
The Chemistry of Color

Primary
Secondary
Tertiary
Complementary
Warm and Cool
Sensitivity Exercise

Color and its effects in Physiology
Color Psychology I
Wearing Color - Clothes
Wearing Color - Make-up
Color Therapy and your Health
Understanding yourself with Color
Color and Chakras
Healing your Aura with Color
Color and your Senses
Color Personality Types
Color Wheel
Color Healing through Touch
Psychological Effects
Breath and Color
Meditation and Color
Mandalas and Color
Colored Silks and Healing
Candles and Color Healing plus Healing Techniques
Color Healing with Solarized Water
Color Psychology II
Color Properties and Attributes
Eating - A Colorful and Sensuous Experience
Color in the Home including a Chart on which Colors to use where
Color in the Garden
Complete this course with me, get your certification, and I guarantee that you will be enhance your knowledge and your standing in the world of energy healing. You will be able to successfully incorporate color into your energy healing practice.
Join me now and lets have some fun with color!
Also you will get 6 must have works for your healing library.
Yes... you read that right 6 books absolutely FREE for you to download.
These books are:
Autogenic Training
E.F.T. Manual
Ancient Secret of the Fountain
Power of Gratitude - Wes Hopper
Advanced Spiritual Marketing - Joe Vitale
New Energy Ways - Robert Bruce
Receive a

10% discount

on all other products!
Your "Like" & "Vote" would really be appreciated.
Join the HJE Healing Community!
This website is for you and others like you who have a desire to be a part of the natural way to heal.
I am sure you too have found a lot of valuable insights into energy healing and by sharing our knowledge we get to help one another.
This web site is a collation of my knowledge spread over more than 400 pages but I know that there is a lot more information and success stories out there and I would just love to hear about them.
I'd love to receive any articles, photos, stories, reviews, or other content you'd like to share.
Share Your Energy Healing Experience by submitting it right here on this site, then site visitors can read, rate, and comment about it. See an example of how this works with an interesting story of what happend to me about perfection.

You can also share or comment on any page of this website, just see the "Share this page" and "Leave a Comment" options at the very bottom!
Please join me as we develop and grow this fun Healing Community.

There's also an active group of fans on my Healing Journeys Energy Facebook Page so come join the conversation, we'd love to have you with us!

I recently started a Pinterest page with tons of boards to follow!

Of course I am available on Twitter and would love to see your tweets!