"Chakra Balancing Find Your Balance, Find Your Health"
Chakra Balancing is a powerful way propel you towards the wellness you desire and deserve.
When your chakras are blocked and out of balance you whole world shifts on it's axis, tilting in such a way that what you experience is extreme stress, discomfort, unhappiness, emotional upheaval, relationship problems, illness and dis-ease.
In short your life turns upside down.
"In Balance - Chakra Balancing & Healing Course" cover a wide spectrum of unique chakra balancing and healing techniques that will ensure you have balanced and open chakras enabling the unobstructed flow of energy which will enhance your well-being immensely... all for under $35.
You will also be certificated by HJE and accredited by ILLI.
Beware the Chakra Demons ...
There are emotions and states (demons as aptly named by Anodea Judith) that are able to close down your chakras, if they're not processed adequately. 
These demons in turn affect your 'rights' that are associated with each chakra, which can cause emotional distress.
It is important that you balance and heal your chakras...
They are like power stations, they create and maintain energy.
They are the very core of your existence, central to all you say and do.
They act like doorways through which emotional, mental and spiritual force flow into your physical expressions.
They are doors through which your attitudes and belief systems enter creating your overall body and mind structure.
The time is now... do the balancing act... and take control of your own life and well-being!
As you go through this excellent Chakra Balancing & Healing Course, you will learn:
All about the Chakra Demons and their effects;
How to know when a specific Chakra needs balancing;
How color affects your chakras
Which energies adversely affect your chakras;
How crystals influence your chakras;
Using a pendulum for chakra balancing and healing;
Using Crystal Wands for chakra balancing and healing;
Using Crystal Grids for chakra balancing and healing and much more.
A personal message from Elmarie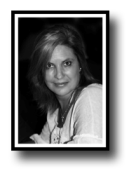 I so look forward to having you join me as I personally guide you on your Chakra Balancing Journey.

Know that as you travel I will be there with you every step of the way to help and support you as you become the master of your life and well-being.

I know you will be delighted to discover ways to empower your chakra centers and balance your energy system and understand issues that influence your chakras and their functions.



"The Chakras are a map of the soul which you must move along for healing to happen." ~Rudolph Balantine, MD~

I look forward to your success so that on your graduation of this crystal healing course I will be able to hand over your certificate from HJE School of Energy Healing.

What others had to say...
Thank you for writing and organizing such an informative and intuitive course about Chakra Balancing and Crystal healing! I have taken a few other courses pertaining to how to become an energy worker, but your course was the first one to awaken me to the fact that you don't become an energy worker. Instead you are born an energy healer with the ability to heal yourself, and that with the proper education of the healing properties of crystals combined with the knowledge of the holistic functionality of the energy channels (chakras, nadis, meridians, and auras) of the human body one can heal others who are suffering in one form or another. Another bit of knowledge that I obtained for your course is the importance and effectiveness of crystal grids especially in terms of long distance healing. I find the crystal grids fascinating for many reasons, but mainly because with all of the crystals that I possess it never dawn on me to use them in a way that would correct energy imbalances within myself and now others! I also found the information about colour therapy very interesting. It now makes perfect sense to me to incorporate colour therapy with biij chakra meditation being that visualization plus vocalization always makes for a deeper connection to the astral bodies and universe as a whole. Upon completing the Chakra Balancing and Crystal healing course have been practicing meditation with the a crystal grid (on myself) and I really could feel a major energy shift; I felt rejuvenated and stable immediately following my meditation. I also brushed up on Reflexology, and I applied what I learned from the charts included in the course and so far I have been apply to ease my husbands anxiety, rid myself of a persistent headache, and alleviate my oldest daughter stomach pains! I am very excited about entering the world of energy healing. I want nothing more than to help those who are in need of a cleansing, balancing, alignment, and over healing. I thank you again for created such a great course, and I look forward to continuing my education in the areas of energy healing through your courses. I think I will study Reiki next. - Namaste Ashley Merriweather
CURRICULUM - In Balance - Chakra Balancing Course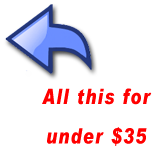 Energy Healing
Introduction to Chakra Balancing & Healing With Crystals
Basic Crystal Healing and Chakra Balancing Concepts

Chakras - Basic Crystal Healing Methodology
Identifying the Chakras Functions and Attributes

7 Major Chakra Locations Chart
Chakras – Out Of Balance
Chakra Demons
Chakras – Balancing Act
Crystals - The "Rock People" Of the Mineral Kingdom
Quick Guide – Colors and Properties
Crystal Healing Properties
Crystal Cleansing, Charging & Programming
Using Crystal Layouts

Physical Anatomy Chart
Subtle Anatomy Chart – Chakra Centres

Part 1 - Energetic Harmony Layout

Energetic Harmony Layout Diagram

Part 2 – Chakra Balancing Layout

Chakra Balancing Layout Diagram

Part 3 – Aligning And Sealing Chakra Layout

Aligning and Sealing Chakra Layout Diagram

Using the Crystal Pendulum

Using Your Pendulum for Chakra Balancing
General Steps for Using Pendulum Charts
Chakra Pendulum Chart
Chakra Pendulum Chart – Balanced, Under & Over Active
Blank Pendulum Chart

Essential Oils for Balancing Chakras
Using Crystal Wands

Zone Treatment for Balancing
Zone Treatment Chart
Basic Zone Therapy Chart

Using Crystal Grids

Root Chakra Grid
Root Chakra Grid Template
Sacral Chakra Grid
Sacral Chakra Grid Template
Solar Plexus Chakra Grid
Solar Plexus Chakra Grid Template
Heart Chakra Grid
Heart Chakra Grid Template
Throat Chakra Grid
Throat Chakra Grid Template
Brow Chakra Grid
Brow Chakra Grid Template
Crown Chakra Grid
Crown Chakra Grid Template

Using Colour Meditation
Also you will get 7 must have Chakra Charts.
Receive a

10% discount

on all other products!
Your "Like" & "Vote" would really be appreciated.
Join the HJE Healing Community!
This website is for you and others like you who have a desire to be a part of the natural way to heal.
I am sure you too have found a lot of valuable insights into energy healing and by sharing our knowledge we get to help one another.
This web site is a collation of my knowledge spread over more than 400 pages but I know that there is a lot more information and success stories out there and I would just love to hear about them.
I'd love to receive any articles, photos, stories, reviews, or other content you'd like to share.
Share Your Energy Healing Experience by submitting it right here on this site, then site visitors can read, rate, and comment about it. See an example of how this works with an interesting story of what happend to me about perfection.

You can also share or comment on any page of this website, just see the "Share this page" and "Leave a Comment" options at the very bottom!
Please join me as we develop and grow this fun Healing Community.

There's also an active group of fans on my Healing Journeys Energy Facebook Page so come join the conversation, we'd love to have you with us!

I recently started a Pinterest page with tons of boards to follow!

Of course I am available on Twitter and would love to see your tweets!