The Crystal Grid
Using a crystal grid can sometimes be more powerful than using a single crystal and when grids are correctly done they will significantly boost the energies of the crystals being used making manifesting abundance and healing just that much easier.
A Grid is a way to arrange and link crystals in a geometric pattern to create a field of energy in other words it is a formation of lay-lines creating a very strong vortex of Life Force Energy.
This energy can then be applied for purposes such as protection, manifestation, to support the healing of a person or situation into the past, present or future, to help protect, manifest and support an intention or desired goal and much more.
Turbo Charged Crystal Healing
If there is something that you would like to direct intense, sustained energy towards, a gemstone grid is the perfect tool.
The combinations are endless, depending only on your purpose for the grid... your imagination is your only limit.
Whatever your intention, the gemstone grid is an effective use of crystal energy and these grids are very effective in achieving the desired results due to the powerful energy that are in the crystals and the programmability of the crystals to focus on specific goals.
The ability to use grids are very powerful when it comes to creating the life you desire on all levels and in my course "The Power of Crystals" I have dedicated a complete section to explaining, discussing and teaching you, my student how to effectively and successfully use Crystal Grids in your life.
Getting results...
Reminder
In other words think failure and you will manifest failure, think success and you will manifest success. Get HJE"s Pocket Book "Crystal Grids" for under $2 and learn more.
The Law of Attraction states that "like attracts like". The energy of pure thought is magnetic (when I say thoughts are magnetic, I do not mean magnetic as in iron magnets but rather a type of energy akin to gravity) in nature therefore whatever thoughts you are constantly involved with or are having will manifest.
This is why the crystal grid is so powerful because thoughts can be retained by crystals in a similar way to the magnetic storage for computers.
To further explain, in the fourth dimension all form exists as thought
Whenever you wish or desire to bring energy down from the fourth to the third dimension, you must create, activate, empower and anchor the thought form in the third dimension.
~things = energy = thoughts . . . thoughts become things~
The 3rd Force
By using a crystal grid, thought energy is amplified and the crystals serve to anchor these thoughts in our universe and therefore attract from the fourth dimension the "like thought" energy which will become the "thing" we desire.
This happens because the crystals can create a gateway through which energy flows and that energy is the force which gives birth to all things.
It is important to remember that different "Laws" affect the consciousness of the grids i.e. balance, attraction as well as immutable laws, therefore once an intention or code of energy has been put into motion it cannot be stopped and must play out to the end of the program.
When creating a crystal grid you can also add to the power of the grid with Reiki, either way each and every crystal must be programmed before being placed on the grid.
Building a crystal grid is not only fun but you "power up" whichever intention you choose to use.
HEAL YOURSELF! - A Definite HAVE TO HAVE!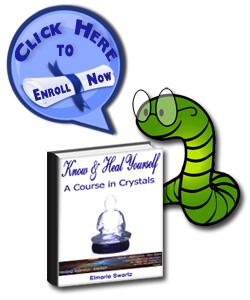 With Crystal Energy Healing you CAN heal your Life!
Receive the formula to AWAKEN your "TRUE SELF" with the Astonishing Power of Crystals... AND... open yourself up to a whole new life experience TODAY!
This Crystal Energy Healing Course, detailing Self-Healing with crystals, is an absolute MUST HAVE for anybody - whether you are a beginner or are experienced in the healing arts, you feel depleted or just need a bit more energy on your unique healing path of self discovery.
Get really excited as this POWERFUL COURSE has been put together in such a way that both beginners as well as experienced healers can easily follow it and become their own most excellent healers... more info
AND...
You will also receive full certification on completion of this course from Healing Journeys Energy and all this at a mere $49.00

Your kind donations will keep this Free Website and its related Newsletter going & growing...
When Life hands you Lemons - Make Lemonade! Live Your Dream
Like Healing-Journeys-Energy.com Or "SEND" a Friend a message
Like Healing-Journeys-Energy.com