Learn Energy Healing - Easy as 1-2-3!
Welcome to my world,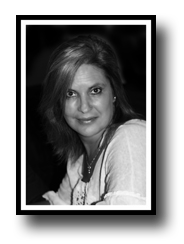 I love "Energy Healing", I have done so since I first discovered it more than 20 years ago.
What a moment that was!
For me it was an absolute revelation, suddenly my life had new meaning as it came to me that I could be in control, I could learn to control my health and my well-being.
Since then I have studied many different healing modalities, Reiki, Crystals, Meditation, Color to mention a few. I now practice as a Healer, and a Teacher.
Living & Sharing my Dream
Over the years I have had many opportunities to practise my skills on myself, my family, friends and countless clients and have had to stand back in gratitude and amazement at the results and improvements these healing techniques have made in every case.
But... there was still something I needed to do - SHARE!
With you being here reading my words I am doing just that... Sharing. For that opportunity I thank you!
One step is all it Takes!
Embarking on any new journey can bring about some fear, I understand, together we can get over that and change that fear for excitement and joy as you come to learn and understand these techniques and begin to apply them on yourself.
The benefits of this small investment in time that you will make for and on yourself will far outweigh anything you have ever done.
As you come to learn and practice these new skills you, like I was, will be amazed at how your world, everything around you will change.
I don't mean that in necessarily a physical sense, although as you go along you will find some of that too, but you will grow within yourself, you will have a greater understanding of yourself, how you fit into the greater scheme of things and how to function in harmony with the all that is.
In my world Amazing!
As you've probably gathered by now I am passionate about teaching and healing.
I truly believe that learning energy healing easily and affordably is your right and I would like nothing more than to give you that opportunity.
And so I welcome you to Healing Journeys Energy's School with open arms as you take your first or maybe even your next step into your own potential.
Jump Because you Can!
. . . all things are energy including you and me . . . so right now I ask you to visualize yourself owning the healing power of energy . . . accepting it . . . loving it and allowing yourself to realize your full potential.
Energy Healing is the language of spirit.... and...
... the only language that will improve the state of your well-being, your health, your wealth, your abundance & prosperity, your relationships as well as heal your body, mind and soul on the deepest level.
Start Today - Healing Journeys School of Energy Healing is for everyone!
That's correct, if you were to look at what we offer by way of courses, information & reading material as well as free healing tools, you will quickly find a place for yourself to start.
I am just as happy to work with you whether you are a beginner or a professional.
What if... ?
Your potential were limitless?
Think about it, just imagine, what it would be like if you could tap into the incredible power of healing with energy, at will, so that you can use...
Together we will make that dream a reality for you!
Still not sure?
Is it your desire to improve your life, to start your happy healing journey and successfully master energy healing knowledge and practices?
Do you feel the need to find more value in your life?
Do you want to realize your full potential?
Are you ready to take control of your life?
Did you answer YES to any of the above?
Join me, find your special place and together we can fit all the pieces of the puzzle into their rightful place. It would be my honour to be your guide on your healing journey.
"Abraham says, you cannot have a happy ending to an unhappy journey."
...and Happiness is...
I believe you know the answer to this one already!
It's that special feeling of "completeness" ... the knowing that your body, mind, spirit are in alignment and at it's core this is what energy healing is all about.
As we travel along you will choose how far you wish to take your studies because up to a fully certified trained practitioner is just one step away.
The benefits of your training...
You will be in a position where you are able to help yourself your loved ones and, if you so choose, go on to experience wonderful career opportunities.
After having completed any one of the programs at the Healing Journeys Energy's School you will find yourself prepared to either join an alternative or complementary medicine clinic, to work alongside traditional medical practitioners as part of a holistic therapy program or to start your own venture.
Many of my students have also incorporated their training into practices such as massage therapy or acupressure as the benefits of energy healing are many for example:
It encourages and promotes healing on all levels of being - body, mind and spirit.
It assists in overcoming any limiting thoughts and behaviors.
It helps with discovering your lifes' purpose.
It aids and abets in the development of conscious intentional healing and living by allowing you to be at one with your inner knowingness.
It strengthens your connection to inner/higher guidance enabling you to attract wealth and abundance in all areas of your life.
It allows you to open up to joy, abundance and harmony with yourself and others.
Find you Niche
Have a look to the left of this page and you will see an extensive menu range of options where you can read more about all the energy healing arts, find for yourself what it is you would like to know more about.
Enjoy and learn from the free knowledge and insights I offer as well as the various courses that you can study in your own time.
Tune into the Magic...
Tune into the Magic of Healing with Energy and let's travel together on your energy and spiritual healing journey to unlocking your potential!
Reminder
To get a more detailed understanding of HEALING ENERGY visit the following pages...
Just a reminder for you... this site is not about religion... it is about healing, universal energy and spirituality and learning to create a better future for yourself using various energy and spiritual healing methods enabling you to lead a happier, healthier and more prosperous life.
Spirituality and energy healing are not something for the chosen few - you found this site seeking answers, enjoy my site... it is for you!
I invite you to join me as we journey together into these phenomenal and exciting realms, discovering and experiencing the deep satisfaction and astonishing joy as our state of well-being improves and soars.
Walk in Love

To see the incredible healing power of energy in action I have created this short video especially for you. Enjoy!
I am Elmarie Swartz, Reiki & Crystal Master, teacher, author, spiritual and energy healer. I have a passion for teaching and the healing arts, have trained many healers all over the world, have over fifteen years of experience in helping people - just like you - to become healthier, happier and more successful.
I adore my husband, love good food (my husband is a chef - how lucky can a girl get), red wine and have a weakness for tattoos. I invite you to take my hand and enter the realms of the Energy and Spiritual Healing Universe.
P.S. - Healing & Energy ... a match made in heaven
HJE'S School of Energy Healing is an Educational Site with home study courses, healing charts as well as free information on your Chakras, Aura and Energy Body, on Alternative Healing using the energies of Crystals, Angels, Candles and Color, on Reiki, Meditation, Affirmations and Holistic Healing Therapies like Aromatherapy and Homeopathy.
Choose from our range of Home Study Courses NOW and learn to work with energy, to balance the chakras, to use the power of crystals, heal with Reiki and much more.
Your kind donations will keep this Free Website and its related Newsletter going & growing...
When Life hands you Lemons - Make Lemonade! Live Your Dream
Like Healing-Journeys-Energy.com Or "SEND" a Friend a message
Like Healing-Journeys-Energy.com