Energy and Your Health – Ways to use Energy to Improve and Heal Your Life
by Linda Renkowski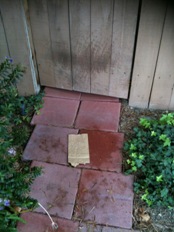 Tools: Healing with crystals, oils, electromagnetic analysis, frequency healing and music.


My life has been a journey that has led me to this point in my life transformed by an intervention of a band of angels. My story begins with a life full of events, learning life's lessons of giving up attachments in my life and now I find myself in the most amazing place.
One day walking up to my doorstep after a day of work I found a torn paper bag on the pathway. Bending down to pick it up I noticed it had words written on it.
"I am centered in by being whole and well in my light, and I allow my highest good to manifest for the highest good of the whole"
The funny part is I had just listened to a Blog Talk Radio show that day on affirmations. I stood there looking around wondering how this paper bag placed itself so neatly on my door step. The next day I called the radio show I had been listening to (http://www.blogtalkradio.com/ggmradio) and asked what this message could mean. I was told it was from the angels (Rafael/Michael) and that I was to go on a journey to find my higher purpose.
So the journey began to learn and experience everything I could, every weekend was a new adventure and I visited every metaphysical bookstore in my
area, talked to people and meditated on what that "higher purpose" was.
What I discovered was that "higher purpose" was there all along, inside of me. Today I stand here looking at what I have discovered and by the grace of god and angels I am now ready to go forth as a lightworker to share my healing hand with the world.
I will be hosting my first event on April 7th and plan on expanding as I am directed by my guides. http://auraphoto.org
In my journey I have learned a lot about energy and how it interacts with all of us. How it surrounds everything everyone and how it can transform based on our moods, health and the foods we eat. My focus for now is to share with people how they can see who they really are and explore a realm beyond what most people never knew existed and to help enlighten as many people as I can.
In my sessions I plan on teaching what colors mean, how they interact with different things. I have created a line of balancing oils that focus on the 7 main chakras which I will use in my balancing sessions. I also plan on incorporating crystal and music/frequency into my balancing sessions.
I know my learning will take me in many directions as my "higher purpose" continually unfolds... Live, love, learn……
Thank you,
Linda Renkowski
Your "Like" & "Vote" would really be appreciated.
Join the HJE Healing Community!
This website is for you and others like you who have a desire to be a part of the natural way to heal.
I am sure you too have found a lot of valuable insights into energy healing and by sharing our knowledge we get to help one another.
This web site is a collation of my knowledge spread over more than 400 pages but I know that there is a lot more information and success stories out there and I would just love to hear about them.
I'd love to receive any articles, photos, stories, reviews, or other content you'd like to share.
Share Your Energy Healing Experience by submitting it right here on this site, then site visitors can read, rate, and comment about it. See an example of how this works with an interesting story of what happend to me about perfection.

You can also share or comment on any page of this website, just see the "Share this page" and "Leave a Comment" options at the very bottom!
Please join me as we develop and grow this fun Healing Community.

There's also an active group of fans on my Healing Journeys Energy Facebook Page so come join the conversation, we'd love to have you with us!

I recently started a Pinterest page with tons of boards to follow!

My Google+ Page is starting to pickup in popularity too, so if you're a G+ fan head on over there and join us!

Of course I am available on Twitter and would love to see your tweets!