"Healing
With

Energy

For

Everyone - Easy

As

1 * 2 * 3"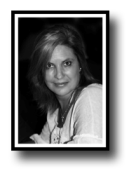 Hi Elmarie here... I love healing with energy!
My mission is to share my knowledge and experience of energy healing with you!
A warm welcome from me at HJE Energy Healing School to all of you... my fellow teachers and students, this is the place you want to be to learn the powerful art of healing with energy.
| | | | |
| --- | --- | --- | --- |
| | | | |
| My mission is to ensure your personal growth by supporting and educating you the Energy Healers, the Love & Lightworkers on your own personal healing journeys enabling you to make your difference in the world. | All my certified home study energy healing courses unite the principles of body, heart, mind and spirit in my curriculum. They are easy, fun, simple, enjoyable, educational, life-transforming and most importantly affordable. | Take a moment to check out this bunch of free Energy Healing Tools - eBooks, Crystal Healing Courses, Chakra & Affirmation Courses, Reiki Healing Charts & much more made especially for you. | Understand Energy Healing & check out our FAQ for fast answers to some common questions about the different modalities such as Crystal & Chakra Healing, Angel Healing, Reiki Healing & much more. |
| | | | |
"Realize Your Potential..."
Think about it, just imagine, what it would be like if you could tap into the incredible power of healing with energy, at will, so that you can use...
Just like healing with energy literally saved me from a complete melt down, suddenly giving my life new meaning...
You too can literally save your own life, you can learn to master your whole world, your health, your happiness and your well-being... be daring... give yoursef a chance... and finally live the live of your dreams!
"Truly Powerful Knowledge"
You and I are so very fortunate to be living in such very unique times, there is a wealth of information available to us.
Isn't it just fabulous how...
complimentary energy medicine,
methods of empowerment
the healing potential of the chakra system,
and the importance of your whole energy system
...is becoming increasingly recognized as fundamental to holistic health care?
"It Is Time"
It is time to enjoy this increased acceptance of all things sacred and "ancient", to understand and accept what the scientists and the "ancients" before them have been telling us for millennia...
~ You and me, like all life in the universe are "energy in motion" ~
It is therefore it is imperative for you to learn to understand energy & you will begin to understand the very essence of life itself that your thoughts, feelings, and actions are all energy events.
Healing with energy is your birthright...
To know who you are... and... why you think, feel, and act the way you do...
...you must know yourself energetically and re-align yourself with the dynamic dance of the universe.
The HJE School of Energy Healing website provides you with:
professional, interesting and comprehensive training courses and charts
a lot of information about healing with energy i.e.
I sincerely trust you will find what you are looking for.
"Living & Sharing My Dream - Spread Your Wings And Fly"
As you've probably gathered by now I am passionate about learning, teaching and healing with energy.
Loving energy healing and having done so since I first discovered it more than 20 years ago.
And... what a moment that was!
An absolute revelation, suddenly my life had new meaning as it came to me that I could be in control, I could learn to control my health and my well-being. You can read all about my healing journey here.
Througout the years I have studied many different healing modalities, Reiki, Crystals, Meditation, Color & Angel Healing to mention a few. I now practice as a Healer, and a full time Teacher of the healing arts.
I have had many, many opportunities to practise my energy healing skills on myself, my family, friends and countless clients worldwide.
I have had to stand back in awe, gratitude and amazement at the results and improvements these healing techniques have made in every case.
I have spent many hours finding ways to help you learn how to use energy healing to heal yourself and others so that you can spread your wings and fly!
I truly believe that learning how to heal with energy be it color, Reiki, crystal or angel energy easily and affordably is your right and I would like nothing more than to give you that opportunity.
"One Step Is All It Takes!"
When you complete any one of the programs at HJE School of Healing with Energy you will:
Be in a position where you are able to help yourself.
Be in a position to help your loved ones.
Or if you so choose, go on to experience wonderful career opportunities in helping others.
You will find yourself prepared to either join an alternative or complementary medicine clinic, to work alongside traditional medical practitioners as part of a holistic therapy program or to start your own venture.
You can also incorporated your training into practices such as massage therapy or acupressure as the benefits of energy healing are many:
It encourages and promotes healing on all levels of being - body, mind and spirit.
It assists in overcoming any limiting thoughts and behaviors.
It helps with discovering your lifes' purpose.
It aids and abets in the development of conscious intentional healing and living by allowing you to be at one with your inner knowingness.
It strengthens your connection to inner/higher guidance enabling you to attract wealth and abundance in all areas of your life.
It allows you to open up to joy, abundance and harmony with yourself and others.
Tune into the Magic of Healing with Energy and let's travel together on your energy and spiritual healing journey to unlocking your potential!
Just a reminder for you... this site is not about religion and is by no means medical.... it is about healing, universal energy and spirituality and learning to create a better future for yourself using various energy and spiritual healing methods enabling you to lead a happier, healthier and more prosperous life.
Energy Healing is not meant to replace conventional medicine, but rather to complement and enhance it and should only be used with the understanding that it is not an independent therapy, but rather one that is a part of a holistic healing approach.
Spirituality and energy healing are not something only for the chosen few - you found this site seeking answers, enjoy my site... it is for you!
You and I are learning to live in unity, to love each other fully and to nurture the magnificent planet we are living on - Mother Earth, Gaia.
I invite you to join me as we journey together into these phenomenal and exciting realms, discovering and experiencing the deep satisfaction and astonishing joy as our state of well-being improves and soars.
Walk in Love

P.S: Claim your FREE Energy Healing Tools Today!
P.P.S: Check in regularly at Facebook Specials to see our ongoing promotions.
Your "Like" & "Vote" would really be appreciated.
Join the HJE Healing Community!
This website is for you and others like you who have a desire to be a part of the natural way to heal.
I am sure you too have found a lot of valuable insights into energy healing and by sharing our knowledge we get to help one another.
This web site is a collation of my knowledge spread over more than 400 pages but I know that there is a lot more information and success stories out there and I would just love to hear about them.
I'd love to receive any articles, photos, stories, reviews, or other content you'd like to share.
Share Your Energy Healing Experience by submitting it right here on this site, then site visitors can read, rate, and comment about it. See an example of how this works with an interesting story of what happend to me about perfection.

You can also share or comment on any page of this website, just see the "Share this page" and "Leave a Comment" options at the very bottom!
Please join me as we develop and grow this fun Healing Community.

There's also an active group of fans on my Healing Journeys Energy Facebook Page so come join the conversation, we'd love to have you with us!

I recently started a Pinterest page with tons of boards to follow!

Of course I am available on Twitter and would love to see your tweets!