Angel Altar Cards - Versatile Healing Tools
FREE

with every "Way of the Archangels" Course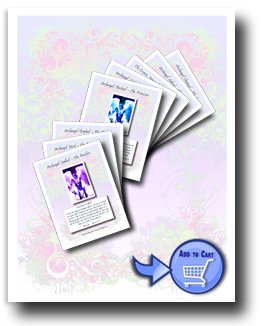 Get Your Angel Altar Cards Today!
To enhace your Angel Healing experience, I have created a set of beautiful Angel Altar Cards (downloadable in PDF format "High Quality Print" and full color completely FREE when purchasing "Way of the Archangels" Course) to use when creating your own Angel Altar.
Angels by nature are drawn to places of love, peace, harmony and beauty.
An Angel Altar is one of the most enjoyable ways of establishing and maintaining a powerful, strong connection or link with your angels.
Your altar can be done...
purely as a reminder to yourself to connect with your Angels daily
or you can set it up with a specific purpose in mind
...and by using your set of angel cards you can establish strong bonds with specific angels.
The space you require does not need to be large.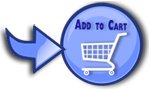 Get your Angel Altar Cards Today!
Find a special place, a small sanctuary in your home where you can take refuge and comfort in the company of the angels from time to time without being disturbed.
When creating your altar, and using the Angel Altar Cards it provides you with a beautiful opportunity to freely express yourself emotionally, spiritually and artistically.
An Angel portal...
Your altar will become an angel portal for the constant flow of love, peace, serenity, healing, illumination, balance and harmony.
The Angel Altar Cards have a multitude of uses, your imagination is your only limitation.
Some ideas to use them are:
Depending on certain considerations, I either choose a card to work with or ask my client to choose a card which I then place under the healing bed. I then also call on that specific angel to assist me with the healing session.
I normally ask my clients to choose whichever card resonates with them.
Choose a card, read the invocation and meditate.
Here I do very much the same as I do during a Reiki healing session.
Intensifying your Crystal Lay-out Energy
When I use a crystal lay-out on a client, I normally choose the card that resonates with the type of lay-out that I do and use it the same way as with the Reiki session.
Choose the card that empowers your intent for your Crystal Grid. For instance if my grid is set up for protection, I would Use the Archangel Michael Card to further empower my intent.
I use the cards the same as with the Crystal Grids. You can find out more about making them in my little ebook "Gem Elixirs". I always use the indirect method of making my elixirs an place my chosen card underneath the container.
Empowering your crystals with a specific angel energy when programming.
I use the invocation on the cards while programming my crystals.
Decoration in your Healing Room.
Gifts.
This stunning set of cards are made up of the "Creator / Source / God / "All That Is" card as well as the "Magnificent 7" being:
Archangel Michael - Michael protects and can assist you whenever you feel the presence of negative forces.
Archangel Raphael - The mighty Raphael is the angel of healing.
Archangel Uriel - Uriel is one of the most powerful Archangels and is associated with the unimaginable light of God which gives you illumination and fills you with peace.
Archangel Gabriel - Gabriel guides us and one of this magnificent Archangel's tasks is the restoring of life and light into stale areas of your life such as relationships, businesses, households, etc.
Archangel Jophiel - Sudden flashes of wonderful inspiration and sudden answers to problems, is Jophiel bringing joy, laughter and light.

Way of the Archangels - Enroll Today
and get your Angel Altar Cards FREE!

Archangel Chamuel - Chamuel is the angel of unconditional love so when you have problem with your relationships or feel lonely or unloved call on him and he will help you.
Archangel Zadkiel - Zadkiel responds to the deepest call of your heart, with his help you will be reminded to forgive and to open your heart and mind in gratitude to receive the presence and power of the Universe
Your "Like" & "Vote" would really be appreciated.
Join the HJE Healing Community!
This website is for you and others like you who have a desire to be a part of the natural way to heal.
I am sure you too have found a lot of valuable insights into energy healing and by sharing our knowledge we get to help one another.
This web site is a collation of my knowledge spread over more than 400 pages but I know that there is a lot more information and success stories out there and I would just love to hear about them.
I'd love to receive any articles, photos, stories, reviews, or other content you'd like to share.
Share Your Energy Healing Experience by submitting it right here on this site, then site visitors can read, rate, and comment about it. See an example of how this works with an interesting story of what happend to me about perfection.

You can also share or comment on any page of this website, just see the "Share this page" and "Leave a Comment" options at the very bottom!
Please join me as we develop and grow this fun Healing Community.

There's also an active group of fans on my Healing Journeys Energy Facebook Page so come join the conversation, we'd love to have you with us!

I recently started a Pinterest page with tons of boards to follow!

Of course I am available on Twitter and would love to see your tweets!