Energy Healing - South Africa
Welcome, thank you for visiting my site...
Greetings friends and fellow travellers... welcome to my site on energy healing and thank you for visiting! My name is Elmarie and I trust that you will find what you are looking for on my site - you can see the Healing Journeys Manifesto here. If you are looking for something in particular... the fastest way to locate it is to go to my Energy Sitemap!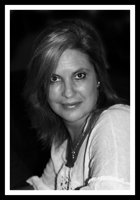 I am based in South Africa on the eastern seaboard in the province of Kwa-Zulu Natal in a little town called Hibberdene, enjoying not only the benefits of an exquisite sub-tropical climate but also the tremendous energies of the ocean, the mountains and the vast open spaces of nature unspoiled marveling at the abundance of our world.
My mission is to help you heal restoring harmony to your entire being - body, mind and spirit by dedicating myself to assisting you on your chosen journey to healing, personal development, self discovery, self empowerment and teaching you joyful living.
My services include:
I fondly ask that you actively participate by sharing your unique story, your experiences and your knowledge on your journey with us or just drop me a line, I would love to hear from you... SHARE your Story!
I am grateful and blessed that I am able to share the powerful healing energies of the Universe with each and everyone of you on our magical healing journey and I trust you will love exploring the FREE TOOLS on my site to reconnect with your inner wisdom and healing power.
Your "Like" & "Vote" would really be appreciated.
Join the HJE Healing Community!
This website is for you and others like you who have a desire to be a part of the natural way to heal.
I am sure you too have found a lot of valuable insights into energy healing and by sharing our knowledge we get to help one another.
This web site is a collation of my knowledge spread over more than 400 pages but I know that there is a lot more information and success stories out there and I would just love to hear about them.
I'd love to receive any articles, photos, stories, reviews, or other content you'd like to share.
Share Your Energy Healing Experience by submitting it right here on this site, then site visitors can read, rate, and comment about it. See an example of how this works with an interesting story of what happend to me about perfection.

You can also share or comment on any page of this website, just see the "Share this page" and "Leave a Comment" options at the very bottom!
Please join me as we develop and grow this fun Healing Community.

There's also an active group of fans on my Healing Journeys Energy Facebook Page so come join the conversation, we'd love to have you with us!

I recently started a Pinterest page with tons of boards to follow!

Of course I am available on Twitter and would love to see your tweets!