Color Healing & Reiki Charts
A stunning collection of Color Healing as well as Reiki Charts for your healing room.
NB: All the energy healing charts are downloadable in PDF format "High Quality , Full Color".
Reiki Healing Charts
NEW!! - Reiki Chart Bundle (9 Charts)
Hover over the images for a bigger picture of the charts.
Whether you practice or teach Reiki on a full time basis these Reki Chart will surely be of great assistance detailing the following:
Complete Reiki Infographic detailing:

Reiki Hand Positions
Hand Posture
Reiki Principles
What Reiki does

Reiki Benefits
Importance of Grounding
Reiki Centering Technique
Reiki Pressure Points
Reiki Treatment Sphere Technique
3 Reiki Symbols
Facial Energy Centers
$9.90
Color Healing Charts
Color Reference Chart Detailed
Hover over the image for a bigger picture of the chart.
This is an excellent colour reference chart which details the following colours and how you can get the most out of them:
Red, Orange, Yellow, Green, Blue, Indigo, Violet, Turquoise and Pink.
This chart details:
$1.75
Candle Color Chart
Hover over the image for a bigger picture of the chart.
Lighting a candle for a particular purpose or intention is practiced worldwide from people of all walks of life.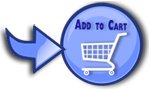 It symbolizes bringing light to our wishes or desires.
This chart will help you choose the appropriate Candle Color you require for your particular purpose or intention.
$1.75
Color Healing Meditation Cards
Hover over the images for a bigger picture of the charts.
These Color Healing Meditations are very powerful. They were created in the form of Wall Charts to help you achieve the effects you need to improve your health and well-being in general.
You can use them for as little as 2 minutes at a time, on a daily basis, or you may meditate on them as long as you wish. Constant regular use of these meditations will create the qualities you want in your life.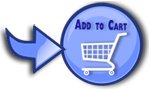 These meditations are very simple yet extremely potent and include:
The positive energies that the colors enforce
The negative attitudes the colors will resolve
Affirmations with each color (affirmations will empower and amplify the effects of each color)
$9.95
I have very successfully incorporated these color meditation charts in my healing sessions with astounding results.
NEW!! - Color Chart Bundle (10 Charts)
Hover over the images for a bigger picture of the charts.
This is a lovely set of charts to assist you when you are working with color in your healing session including the following in detail:
Color Associations
Color Healing Chart
Personality Color
Crystal Color Healing
Food & Color
Vibrational Emotional Scale
Conscious & Unconsciousness Mind
Yin & Yang
$9.90
NOTE: All the energy healing charts available are downloadable in PDF format "High Quality Print" and full color.
Your "Like" & "Vote" would really be appreciated.
Join the HJE Healing Community!
This website is for you and others like you who have a desire to be a part of the natural way to heal.
I am sure you too have found a lot of valuable insights into energy healing and by sharing our knowledge we get to help one another.
This web site is a collation of my knowledge spread over more than 400 pages but I know that there is a lot more information and success stories out there and I would just love to hear about them.
I'd love to receive any articles, photos, stories, reviews, or other content you'd like to share.
Share Your Energy Healing Experience by submitting it right here on this site, then site visitors can read, rate, and comment about it. See an example of how this works with an interesting story of what happend to me about perfection.

You can also share or comment on any page of this website, just see the "Share this page" and "Leave a Comment" options at the very bottom!
Please join me as we develop and grow this fun Healing Community.

There's also an active group of fans on my Healing Journeys Energy Facebook Page so come join the conversation, we'd love to have you with us!

I recently started a Pinterest page with tons of boards to follow!

Of course I am available on Twitter and would love to see your tweets!