Greetings,



Meet the "Magnificent Seven"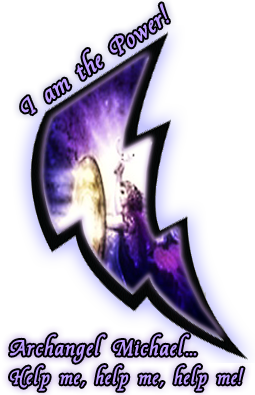 We all get scared sometimes!
Whenever I feel afraid or vulnerable I call on Michael and he instantly protects me mentally, physically and emotionally and gives me the courage I need to face the challenge of the moment.
His name is a battle cry for the host of angels as they battle for mankind and Lord Michael's most important function is to rid and free the earth of the toxicants affiliated with fear.
Enroll now in my course "Way of the Archangels" where I go into much more detail about working with the Archangels while teaching you how to use the power of Michael to help protect you and your family.

Today's W O W
May these Words of Wisdom, light your journey and leave footprints of love in your heart bringing you hope, joy, happiness and health in body, mind and spirit.

Discover first hand how working with the Archangels will help you let go of fear...
Enroll now and learn the "Way of the Archangels".
Immerse yourself in their amazing energies... glimpse into the Angelic Realm today...
Way of the Archangels - Healing with Angels
I just love happy endings, don't you?
Start your journey to your happy ending today, lets go forward together to the the birth place of YOUR New Consciousness - a "New Way of Being" where you too will be healed and complete, a human being in love with your life! Become a master of the healing arts, enroll now!
Know & Heal Yourself - A Course in Crystals
The Power of Quartz - A Course in Crystals
After you've completed these courses, you'll not only understand why and how Energy Healing works but you will also experience first hand how it can work for you.
New Release - HJE Pocket Book Series!
Crystal Healing eBooks - Study Tools and Aids ... All for under $5!
HJE's Crystal Healing Pocket Book Series
To your magnificence, walk in love




www.healing-journeys-energy.com
P.S.
Go here Now and WIN "Know & Heal Yourself - A Course in Crystal Healing" receive the formula to AWAKEN your "TRUE SELF" with the Astonishing Power of Crystals... AND... open yourself up to a whole new life experience TODAY!

YOUR GIFT!
With a little self-confidence, success-minded motivation, a little creativity, a winners attitude, some effective communication and positive thinking, properly organized, we can make order and clarity out of any chaotic set of circumstances.
Download NOW - E-Book - Successful Manifesting

Healing is a journey... the destination is YOU!
Healing Journeys Energy - School of Energy Healing