Problems = Solutions
W.O.W - Words of Wisdom brings you tips, techniques and inspiration to live the life you deserve!
Health & Abundance for Body - Mind - Spirit
If you like this e-zine, please do a friend and me a big favor and "pay it forward."
If a friend did forward this to you and if you like what you read, please subscribe by visiting...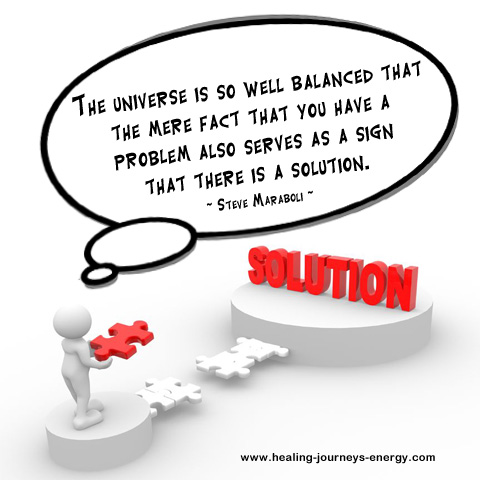 According to Steve Pavlova, when trying to solve various problems in life, an approach he finds very useful is to first identify what he'd consider the most direct solution, regardless of how he feels about actually implementing it.
What's the clearest, most direct path to your goal or the most efficient way to get around an obstacle?
Many problems will have multiple direct solutions, but often these solutions will be unsavory at first glance because they'll require courage, self-discipline, creativity, or persistence to implement.
BUT... if you can somehow get yourself to follow through, you know the solutions will actually work.
See if you can identify the most direct solution to some of your problems.
What's the simplest and quickest way to reach your goals, assuming you had limitless courage and discipline?
On our campus you will find a number of energy healing courses, wall charts and the all tools necessary to become an Reiki Master, to help you find and solve your problem.
No matter where you are on your healing journey we have the exact tools for you to help you succeed, to help you find the solution and go forward.
Please see the P.S. below!
To your magnificence, walk in love




www.healing-journeys-energy.com
P.S. - You're either part of the solution or you're part of the problem. ~ Eldridge Cleaver



Healing is a journey... the destination is YOU!
Healing Journeys Energy - School of Energy Healing