May these Words of Wisdom, light your journey and leave footprints of love in your heart bringing you hope, joy, happiness and health in body, mind and spirit.
Today's W O W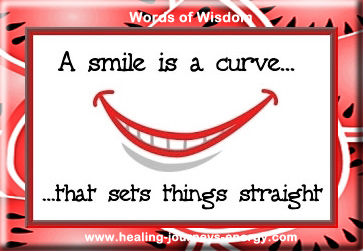 To your magnificence, walk in love



www.healing-journeys-energy.com

New Release - HJE Pocket Book Series!
Crystal Healing eBooks - Study Tools and Aids ... All for under $5!
HJE's Crystal Healing Pocket Book Series

Healing is a journey... the destination is YOU!
Healing Yourneys Energy - School of Energy Healing


YOUR GIFT!
With a little self-confidence, success-minded motivation, a little creativity, a winners attitude, some effective communication and positive thinking, properly organized, we can make order and clarity out of any chaotic set of circumstances.
Download NOW - E-Book - Hypnosis - Software for the Mind

New!

Comments Have your say about what you just read! Leave me a comment in the box below.