W.O.W - Words of Wisdom brings you tips, techniques and inspiration to live the life you deserve!
Health & Abundance for Body - Mind - Spirit
If you like this e-zine, please do a friend and me a big favor and "pay it forward."
If a friend did forward this to you and if you like what you read, please subscribe by visiting...

Do YOU Remember??
That you yourself created this grand experience here on Earth?
That in order to have this deep experience you needed a physical body?
That the physical body is your vessel for your lifetime on Earth but that is not all you have?
That you have a Energy Body that is connected to your physical body?
That you CAN heal yourself?
LIFE ON EARTH is probably the grandest and most intense experience in the Universe!
BUT...
Most of us cannot remember our power to heal and loose out on this grand experience called life.
It is time to lift the veil, to embrace life, to exercise your divine right to heal and to bring your 2 BODIES together.
It is time to live your best life.
It is time for you to create your well-being, to create heaven on earth.
Remember your power to create take the "Energy Body Course" today!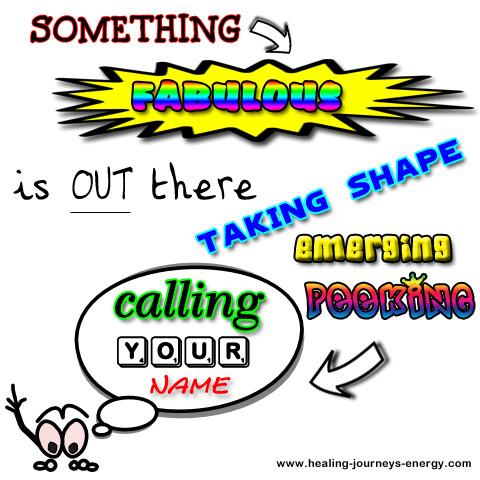 On our campus you will find a number of energy healing courses, wall charts and the tools necessary to become an Reiki Master.
No matter where you are on your healing journey we have the exact tools for you to help you succeed and go forward.
Something wonderful is about to happen. YES!

Please see the P.S. below!
To your magnificence, walk in love




www.healing-journeys-energy.com
P.S.
Magic and Miracles CAN be part of your life...
heal your life today!!


Healing is a journey... the destination is YOU!
Healing Journeys Energy - School of Energy Healing