Greetings,



Take NO prisoners!

If you like this e-zine, please do a friend and me a big favor and "pay it forward."

If a friend did forward this to you and if you like what you read, please subscribe by visiting...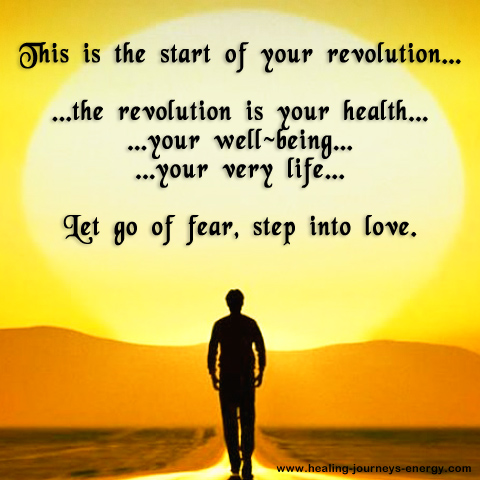 This is the start of your revolution... the revolution is your health, your well-being, your life. The goal is your living and living well, take no prisoners, feel alive at all times!
Hold no-one responsible but yourself, if your health and your life does not improve... it's your fault... make this your moment of reckoning... you are sick and tired of feeling sick and tired... rise up take your first true breath, make the decision and heal yourself and your life!
The world didn't end but the world as we know it did... it's the end of an era and it can be followed by something exquisite, something beautiful.
Let go of fear, step into love.
Be open to the possibilities!!
Can't hurt.
AND look at how much you can gain.
Enjoy life.
Free yourself of anguish, free yourself of dis-ease, free yourself of worry.
On our campus you will find a number of energy healing courses, wall charts and the tools necessary to become an Reiki Master. Say YES today because no matter where you are on your healing journey we have the exact tools for you, to help you succeed and go forward.
Hope this 'new life' brings you everything you need.
To your magnificence, walk in love




www.healing-journeys-energy.com
P.S.
I believe in you... it's your life... take NO prisoners... YOU CAN DO IT!