This time of year is...
...such an amazing, happy and magical time for some ... and yet ... so many others experience so much heartache, heartbreak and hurt.
For those of you that are experiencing the love, the wonder, the happiness, the miracles and the magic ... may you receive more ten thousand fold ... I humbly ask you to PLEASE take one moment to silently send unconditional love to those in dire need and say a silent thank you for all the blessings bestowed upon you.
For those of you experiencing heartache, heartbreak and hurt, words are sometimes so inadequite, my wish for you is that if only for a moment in your darkness you feel and experience the tremendous love being send your way. I see you, I feel you, I love you, I care...
May your heart experience and be filled with love!!
Merry Christmas, Happy Holidays and may your New Year be filled with Magic and Miracles!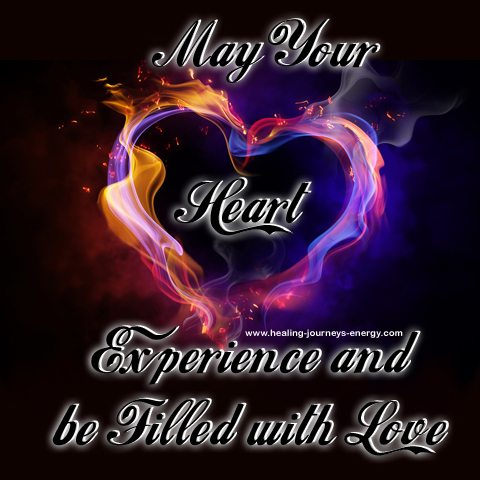 Please see the P.S. below!
To your magnificence, walk in love always...




www.healing-journeys-energy.com
P.S. - "I see you, I feel you, I love you, I care...
On our campus you will also find a number of energy healing courses, more wall charts and the tools necessary to become an Reiki Master.
No matter where you are on your healing journey we have the exact tools for you to help you succeed and go forward.

W.O.W - Words of Wisdom brings you tips, techniques and inspiration to live the life you deserve!
Health & Abundance for Body - Mind - Spirit
If you like this e-zine, please do a friend and me a big favor and "pay it forward."
If a friend did forward this to you and if you like what you read, please subscribe by visiting...


Healing is a journey... the destination is YOU!
Healing Journeys Energy - School of Energy Healing